2020 Limited Edition Christmas Special - Winter Manoeuvres .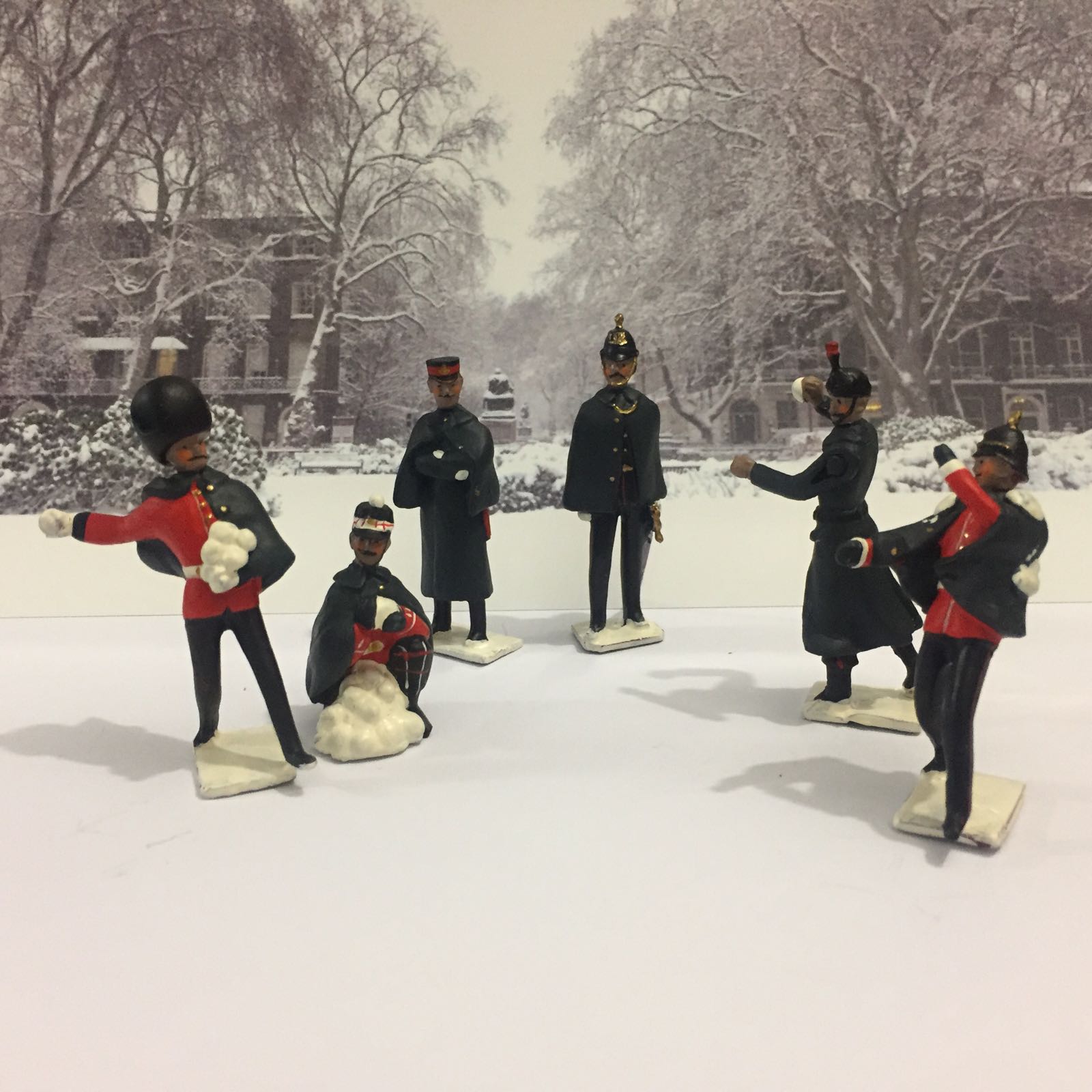 Garrison Life- "Winter Manoeuvres" Christmas Special 2020
Xmas 2020 Special Edition - Garrison Life - Winter Manouvures. These RMSM originals are a strictly limited edition of 20 painted sets and 20 castings sets . Backdrop available separately.
Painted Set £75
Castings Set £36
Once they have gone they have gone!
£36.00 GBP
Pre order NOW! Strictly limited to 20 painted Sets and 20 Casting Sets
Xmas 2019 Set - Last chance to grab one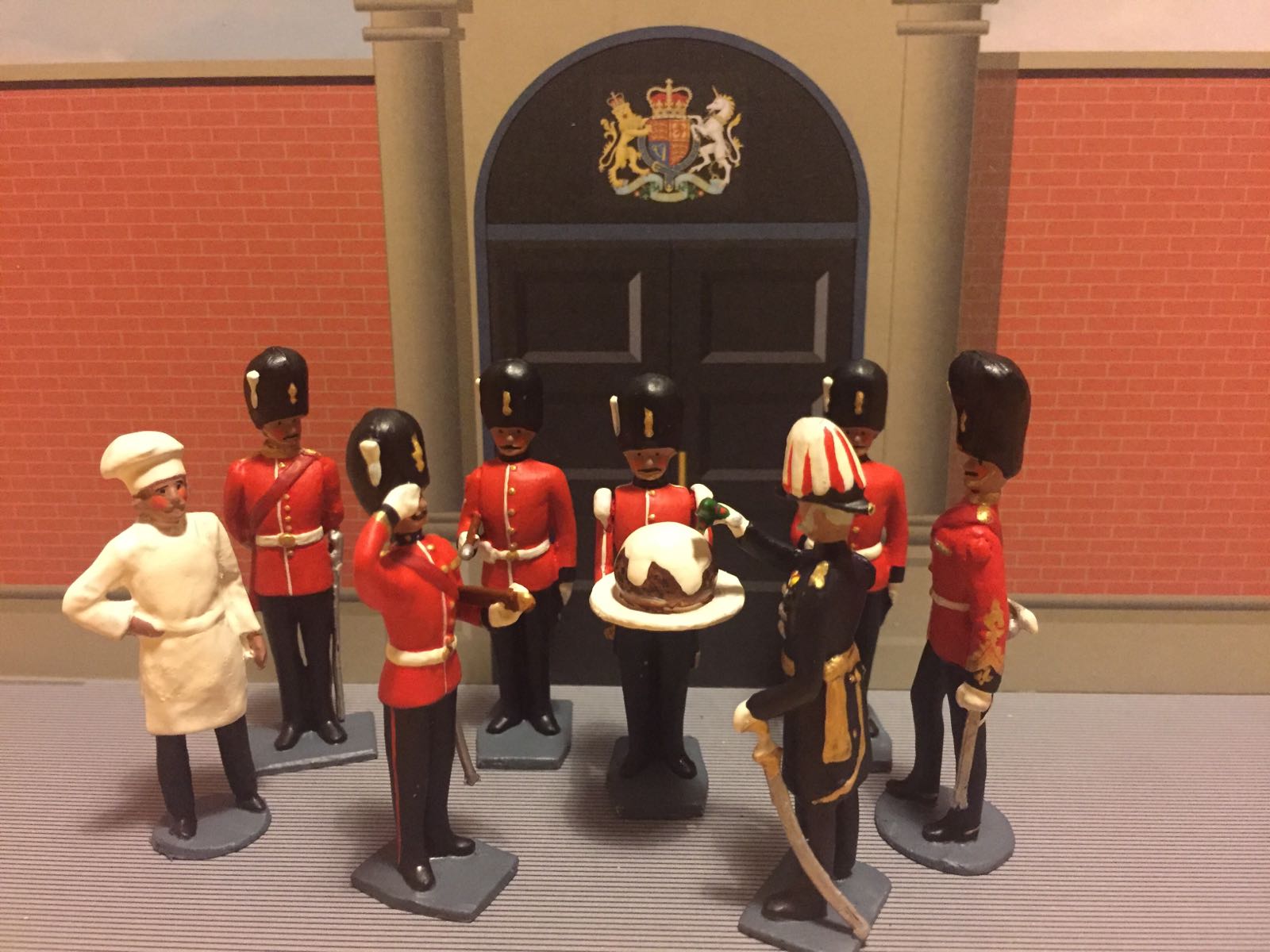 Xmas 2019. A Life in the Army - " The Garrison Christmas Pudding"
Replica Xmas Special 2019.
The second in the "A Life in The Army" series, The Garrison Xmas Pudding proudly presented by the Royal Fusiliers, is given the finishing touch by the Garrison Commanding Officer!
Available as a fullly painted gloss boxed set of 8 figures,
This is a strictly limited edition, of 30 painted sets.
Backdrop/base is A4 size, full colour print mounted in graphic board for stability.
Set comprises:
1 Pudding carried by a bugler
2 Orderly/pudding escortt
1 RSM
1 Cook
1 Adjutant
1 Colonel
1 General Officer.
PLEASE ICHOOSE THE CORRECT POSTAGE FOR YOUR LOCATION WHEN IN BASKET CHECKOUT. ADDITIONAL INVOICE WILL BE SENT FOR ANY ORDER WITH THE INCORRECT POSTAGE FOR POSTAL LOCATION .
£95.00 GBP
Buy Me NOW!
NEW! The Circus has come to town! Alexandra's Amazing Circus - First sets.
Our Ranges. Full range of individual castings, full figure sets and spare parts. Listed painted sets are made to order. Bespoke special commissioned sets can be ordered, please contact with your requirements. (8-12 Week painting time).
New Release! Mounted Indian Bandsman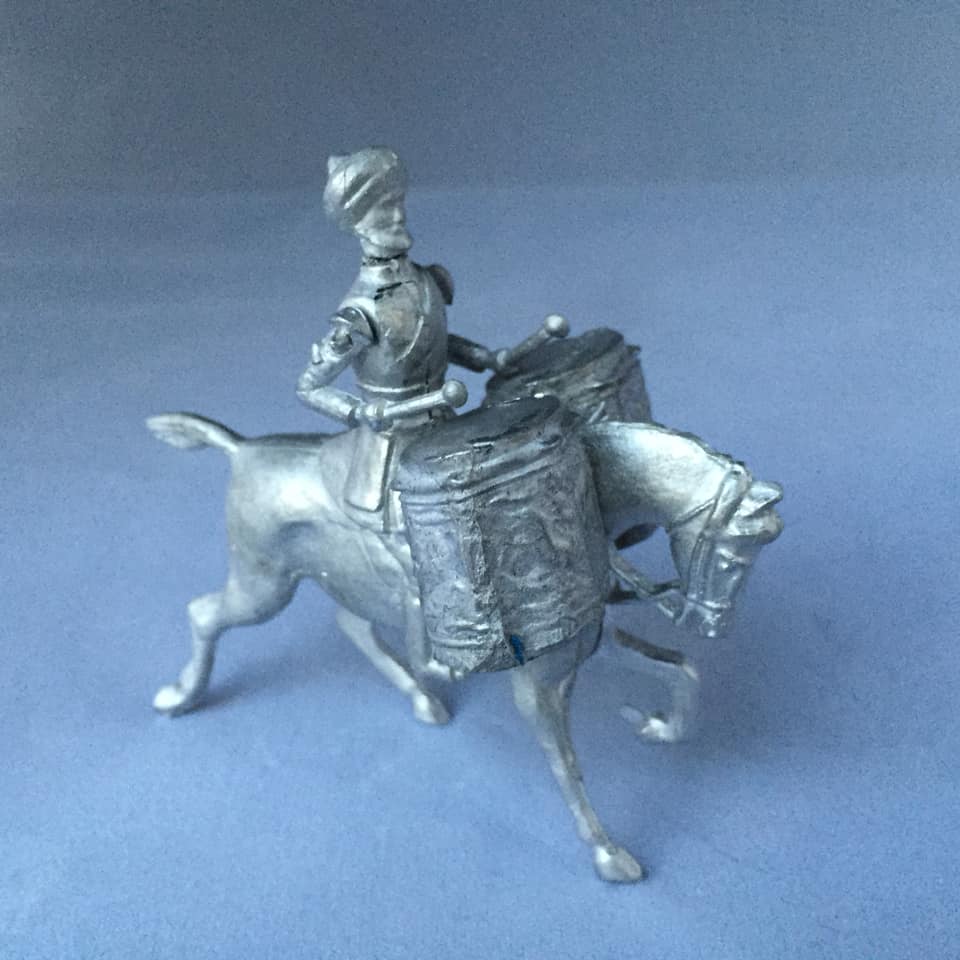 Available to Order NOW!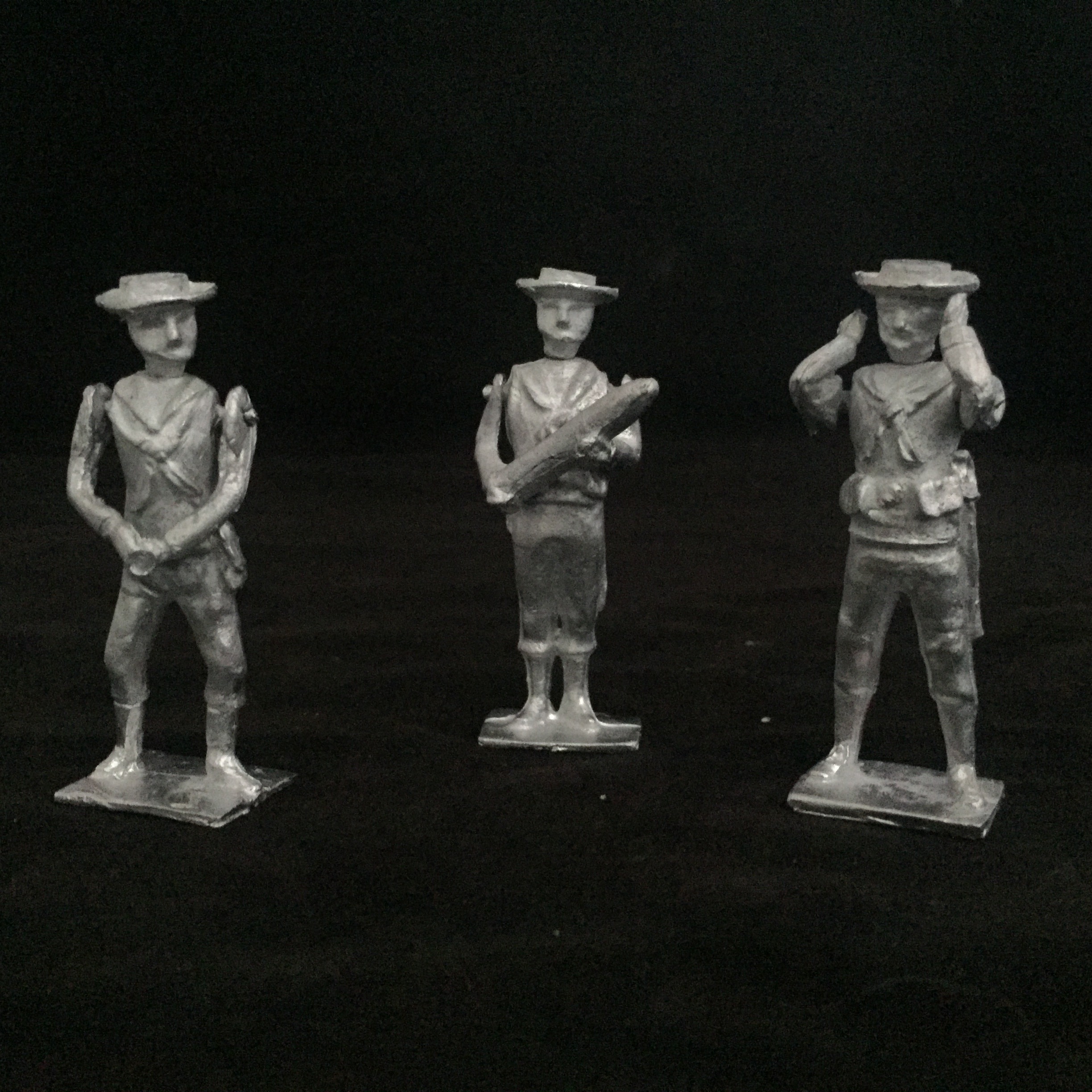 Royal Navy 4.7 inch Gun crew
Available either Ready for Action, or Firing.
Castings : Ready for Action . 10 Peice Gun Crew for the 4.7inch Naval gun. Consisting of one officer, 6 raitings holding rope, Gunner with shell, 3 Standing gunners.
Firing: 10 Peice Crew, Standing as Gun Fires.
£35.00 GBP
Go on ... Order NOW!
Webstore is currently under re-organisation. Please bear with us while I get products listed and photographed.
I am taking orders for all the Replica range . If you cannot see what you are looking for or need more information please email me. Thank you for your ongoing support and custom.
Andrew
Replica Metal Soldiers & Models
Painted Boxed Sets now Available.
As well as our range of standard boxed painted 7 and 8 figure foot and 4 and 6 figure mounted sets, I an now able to supply ANY set of figures from the casting list as a painted set as a special commission set. Any combination - Any Regiment!
Painted sets are usually made to order, and take between 8-12 weeks , (though i try to deliver these sooner), and are totally havd painted and assembled in traditional style boxes in the style of the classic W Britain pre war style.
Pictured are Rattray's Sikhs: The latest special commission.
Prices start at £8.25 per painted foot figure, and include appropriate box and bespoke label for sets of 6 or more figures.
SO... fancy actually having a set of Toy soldiers or war-gaming unit that is just what you want, then get in touch!
View Painted Boxed Sets